This has been a pretty nice weekend. Especially nice since we had no school/work Friday & Monday. Woo hoo! And it's not because of the weather - that's even better! Friday me & the went to Springfield to get their pictures taken at Picture People. They turned out really cute so I was happy we went.
Then I did
Michelle's mini-album class
yesterday & got some scrapbook pages done. Michelle is one talented girl and is the most awesome teacher. Thanks Michelle!
And my mini-album: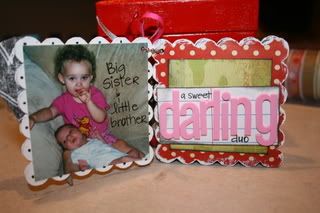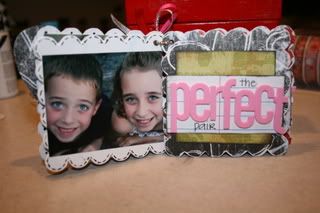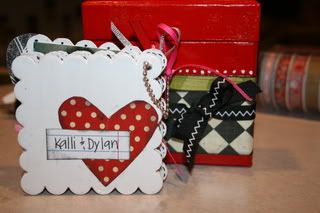 And I was tagged by
Michele
so here it goes:
Here are the rules:
1) You have to post the rules before you give your answers.
2) You must list one fact about yourself beginning with each letter of your middle name. (If you don't have a middle name, use your maiden name).
3) After you are tagged, you need to update your blog with your middle name and your answers.
4)At the end of your blog post, you need to tag one person for each letter of your middle name. (Be sure to leave them a comment telling them they've been tagged and that they need to read your blog for details.)
And mine should be pretty easy since I only have 3 letters in my middle name. :)
A - Antique lover
N - Never get enough sleep - maybe that's why I'm grouchy :)
N - Need hugs & kisses from kids everyday
I'll tag
Em
,
Mary
, &
Suzy
!