I've been busy lately so I haven't had much time to update my blog so here's a little run-down on what's been going down.
Last weekend we went to see the Santa train. Both kids got to sit on his lap and tell him exactly what they wanted. Dylan told him he wanted a PS2 and Kalli wanted an Amazing Allison doll.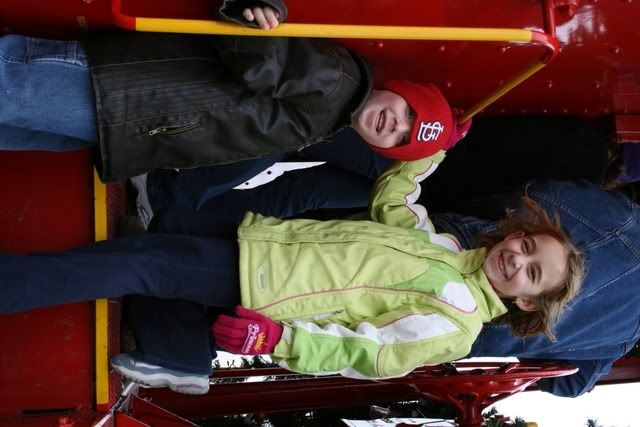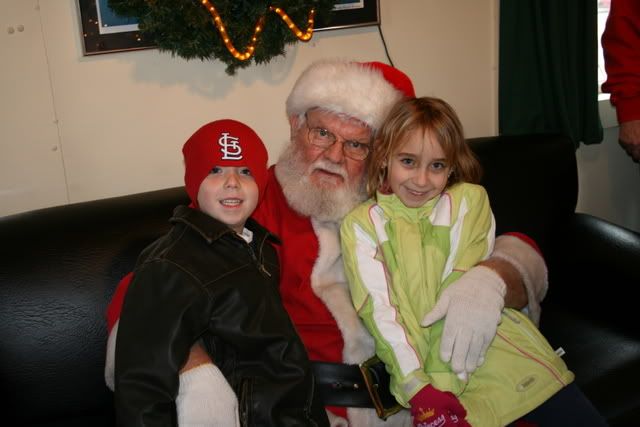 This week Dylan had his Christmas program. He was the cutest darn reindeer ever! They sang several songs and then the reindeers took the stage for their performance.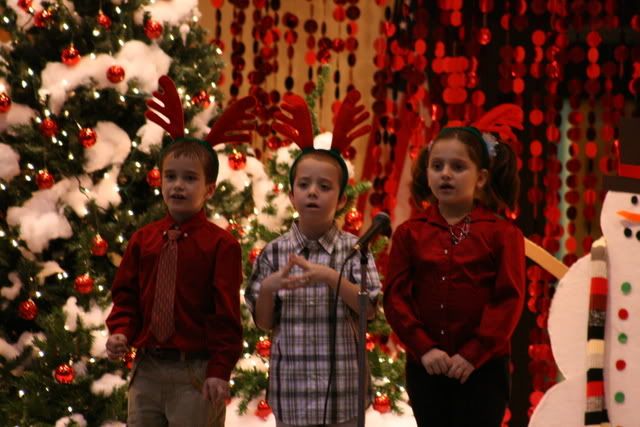 Then to top off this week, last night we went to Silver Dollar City. That place is absolutely beautiful at night with all their Christmas lights. Although most of the pictures we got were blurry (haven't quite figured out the thing yet), we did get some good ones. Oh - and the kids got to make a sculpture hand while we were there & loved that! They turned out really cool looking plus we can always look back and see how small their hands were.