Well I'm finally going to post about our nice little drive last weekend. We decided rather than go to Springfield (the usual weekend getaway), that we'd just take a drive down to Arkansas. We all loaded up in the car & I made sure to take the camera! Here's just some of the photos I got:
Towards the start of the journey - down an old country road:
At an old rickety bridge (and yes, we actually drove over it):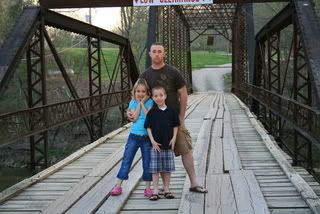 On the winding road home: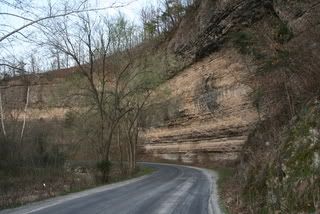 Anyways, we all had a good time & it was really nice to get away from the normal routine for a little while. We just need to try to do it more often.